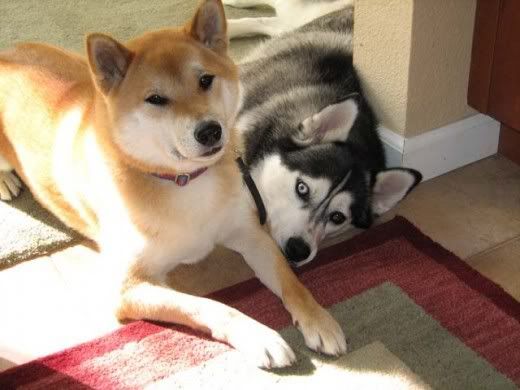 photo credit: Kiara82600
Canine hip dysplasia can be caused by a number of factors, and luckily it can be treated by resorting to surgical methods or naturally through the use of glucosamine for dogs supplements. The way you treat a pooch with the ailment can either determine if can lead a happy, normal life or one riddled with pain and depression. Remember, this ailment comes with a number of hindrances which include the following:

---> Osteoarthritis. Canine hip dysplasia will always come with canine arthritis, mainly because the conditions are interrelated. The joint laxity caused by dysplasia causes the hip socket and femoral head to rub against each other, causing joint inflammation, pain and cartilage deterioration.

---> Inactivity. Mainly because of the arthritis and the awkward placement of the bones, the animal will certainly be inactive since it will be unable to play, perform and move around like a dog with normal hip conditions. This sets the stage for more complications.

---> Obesity and muscle atrophy. Inactive dogs will not be able to exercise and if proper diet is not administered, obesity will start to seep in, thus making hip dysplasia worse. This happens because the extra weight can put more pressure on the affected joints. Muscle atrophy is also known as muscle degeneration, thus weakening the muscles.