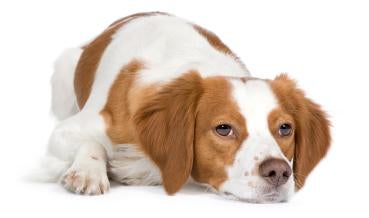 There are numerous health problems than can afflict a dog, may it be a skin-deep ailment like mange or skeletal in nature like dog arthritis. Rearing a dog may have a lot of rewards but a number of impediments will certainly take a part at some point of their life – these will certainly take toll both on you and your pet. They come in all sorts of shapes, sizes and forms: they can be caused by internal parasites like intestinal worms, external parasites like ticks and fleas and some are not even visible like bacteria, viruses and fungi. With that said, here are some timeless – and more recent ways on how to avoid these complications.
Preventing Obesity
In the United States, the state of being overly-overweight is not only a problem to humans but also to animals as well since it can cost a number of ailments, including heart problems and dog arthritis. Being too weighty puts extra pressure on the joints which can get worse especially during the early stages of its life. It can cause the bones and joints to grow abnormally. Aside from skeletal and circulatory ailments, the digestive problems will definitely arise. Preventing it is an utmost priority, so here are some ways on how to:
-> If your dog requires special attention if it has a certain condition, then you need to take it to your local veterinarian.
-> The easiest way to prevent obesity is to of course, to regulate your dog's diet. Make sure that it is not getting too much treats or food on its bowl. The amount of food depends on the breed and the size, so be sure to know the recommended amounts.
-> Know which breeds are susceptible to obesity, these include:

1. Small dogs like chihuahuas, Scottish terriers, Shih tzus
2. Beagles, Boxers and Pitbulls
3. Large dogs like German Shepherds, Rottweilers and Golden Retrievers
4. Enormous dogs like Mastiffs, Great Danes and Great Pyrenees
Preventing muscle atrophy, bone degradation and injuries
Inactivity may result to muscle problems and skeletal diseases, like dog arthritis and hip dysplasia while having too much may cause injuries. Having a dog means having to take it out for exercise once in a while, in order to strengthen it. However, you need to know which types of exercise are fit for it. Avoid strenuous activities when the dog's bones are still developing since injuries can cause the bones to deform. Fetching and short walks on the parks are recommended while Frisbee and jogging for long periods is not. If your dog is currently experiencing arthritis and hip dysplasia, swimming and utilizing a water treadmill is your best bet.
Avoiding parasites and microbes
Though more of a reactive measure rather than proactive, deworming a dog is pretty easy and safe. Worms can pose a lot of problems especially on the digestive end, considering that they can infest the intestines and interfere with the digestive processes. Meanwhile, ticks and fleas can carry debilitating microbes and they cause a lot of discomfort – regularly scheduled baths and repellants are recommended. This can also kill microbes. Perhaps the most important tip is to vaccinate your dog.